Ferret Family Services
Domestic Ferret Information, Education, and Welfare Public Service Organization



Love is being owned by Ferrets!!!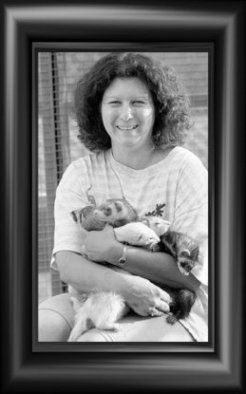 Photo taken August 1995

Ms. Troy Lynn Eckart, F.B.S.
FFS, Founder (1987)
Previous Appointments:
LIFE, National Rabies Information Coordinator
International Ferret Congress, Advisor

PO Box 186
Manhattan KS 66505-0186
(785) 456-8337
e-mail: sprite@ksu.edu
If you call or email and do not hear back within 48 hours, please try again.
If your message goes to my spam or junk folder it is automatically deleted.
If you have an urgent matter and are unable to reach me at the number above, please call 1-785-317-0078.

Would you like to take a VIRTUAL VISIT to our home?
Pictures will change on the virtual visit page at my whim!

NOTE: The 'Thought for the day' and 'Today's DailyOM' change daily.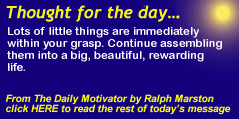 Earn donations for Ferret Family Services by shopping on-line!

Would you like to join the FERRET MAILING LIST?
or
Ferret Health List?


Then click 'Open this content in a new window'.
or
Kansas ferret mailing list?


Then click 'Open this content in a new window'.
or

FERRET SHELTER GIVING TREE
PLEASE come back in November to visit the ferret giving trees and pick a ferret to send gifts too!
All ferrets from 2016 have santas!
We like 1-800-PetMeds!
FreeArt - Ferret Artwork
Ferret.com - Food and supplies
Click on drop down menu to enter site.



Click here for information on the International Ferret Congress (IFC)



Newsletters: Medical Information:

2000 FFS Newsletter Feeding Sick Ferrets

1999 FFS Newsletter Ferret Health Care

Adrenal Disease Treatments

Virbac - Suprelorin F (deslorelin)

Rabies Information: FFS Materials:

Compendium of Animal Rabies Control Ready to Get Your First Ferret?

FFS Rabies Brochure Working With Biters

Kansas Rabies Regulations Baby Ferret Care

Rabies Laws in the US Ferret Feeding, Switching Foods, and Starvation

Tips for Finding a Home for Ferrets

Time Management

About Ferrets
Links you may be interested in: Ferret Product Links:

Ferrets Anonymous
Martin's Cages
Ferret Central FAQ
The Ferret Company
Welcome to Rainbow Bridge
Pet Jewelry Beverly Hills
Ferret Shelter Links
Totally Ferret
Ferret Web Cards FerretCare

Lost and Found Animals Kritter Koncepts

Ferret Free Zones ☹

Ferret Stock Photography at Foto Search
Canstock Ferret Photography
Ferret Posters

Support Your Favorite Charity by Web Shopping!
This web page is maintained by Troy Lynn.
Your comments and suggestions are most welcome!